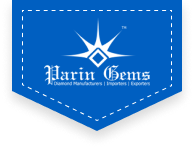 At Parin Lab Grown USA INC. we grow and manufacture CVD diamonds with utmost perfection and precision while maintaining sustainability. Providing CVD diamonds:
Fancy colours
Fancy Shapes
Layouts
Matching Pairs
4000+ IGI certified stones
0.003 to 20.00ct
at the lowest rate in market is our core incentive which helps us and our clients to grow together. We provide diamonds at manufacturer price making it more convenient and less expensive for our clients. One stop solution to all lab grown diamonds-Parin Lab Grown USA INC.
Contact Info
Booth: MN-14
Phone: (646) 736-8625
Email: parinlabgrown@gmail.com
Website: https://www.parinlabgrown.com