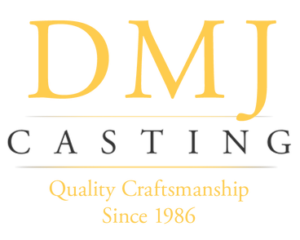 For over 30 years, we at DMJ Casting Inc. have served our clientele with unparalleled service, craftsmanship, and innovation. We believe that no client is too big or too small for a perfect piece, and we stand by our commitment to quality no matter how simple – or complex – the job
Using state-of-the-art technologies, we provide clients with the highest quality product, from inception to end product. Our international team is highly capable and work with metals ranging from rose gold to sterling silver, and our best-selling platinum and palladium work is a particular source of pride.
The quality of our work extends beyond our products, and deep into the customer experience. Precise, professional communication is how we achieve the standard we have become known for. Our employees take pride in creating not only beautiful pieces, but a memorable experience as well.
We combine the industries latest advancements with trusted technology, and a staff with decades of experience creating beautiful work. We offer a vast array of options that provide the highest degree of precision, even when producing in mass. Our technology, when combined with the DMJ technique is how we achieve the quality of products that keep customers coming back.
Contact Info
Booth: 7A
Phone: (212) 719-1951
Email: dmjcasting@gmail.com
Website: https://www.dmjcasting.com/